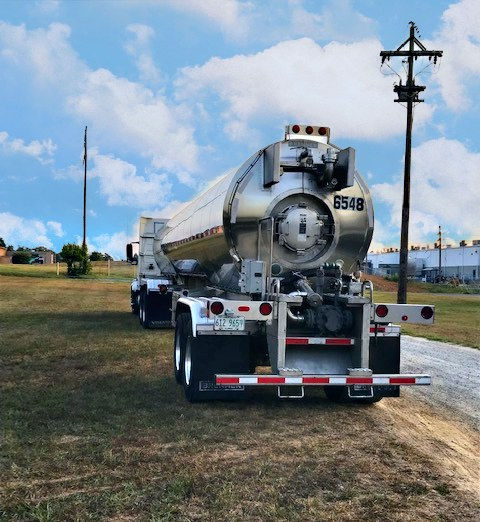 By utilizing specially designed and patented piston sealing system, our Piston Tank Trailers are more efficient and cost-effective than any other method currently available. Piston Tank Corporation's superior Piston Tank seal wipes the tank clean during discharge leaving virtually no product residue or heel. On reloading, the incoming viscous product automatically pushes the piston to the front of the cylinder, ready to start the dispensing cycle again. Piston Tank Corporation's Tank Trailers utilize the latest in laser gauge technology. These gauges have been developed to provide a more accurate and dependable piston position monitor when coupled with a custom microprocessor. This reduces user errors, improves safety and is in environmental compliance.
Superior Seal Technology- Piston Tank Corporation's technology is the best in the industry. The patented design makes seals tighter and more effective. They are designed to effectively wipe tanks clean during discharge and have a proven, multiyear track record across many industrial and product lines.
Product Monitoring- Piston Tank Corporation's improved version of the electronic laser gauge system allows its customers to monitor the unloading process remotely as well as on site.
Product Specifications- Piston Tank Trailers can be customized. Single compartment tanks are most common but Intermodal ISO piston containers are also available.